Atlassian Brand Swag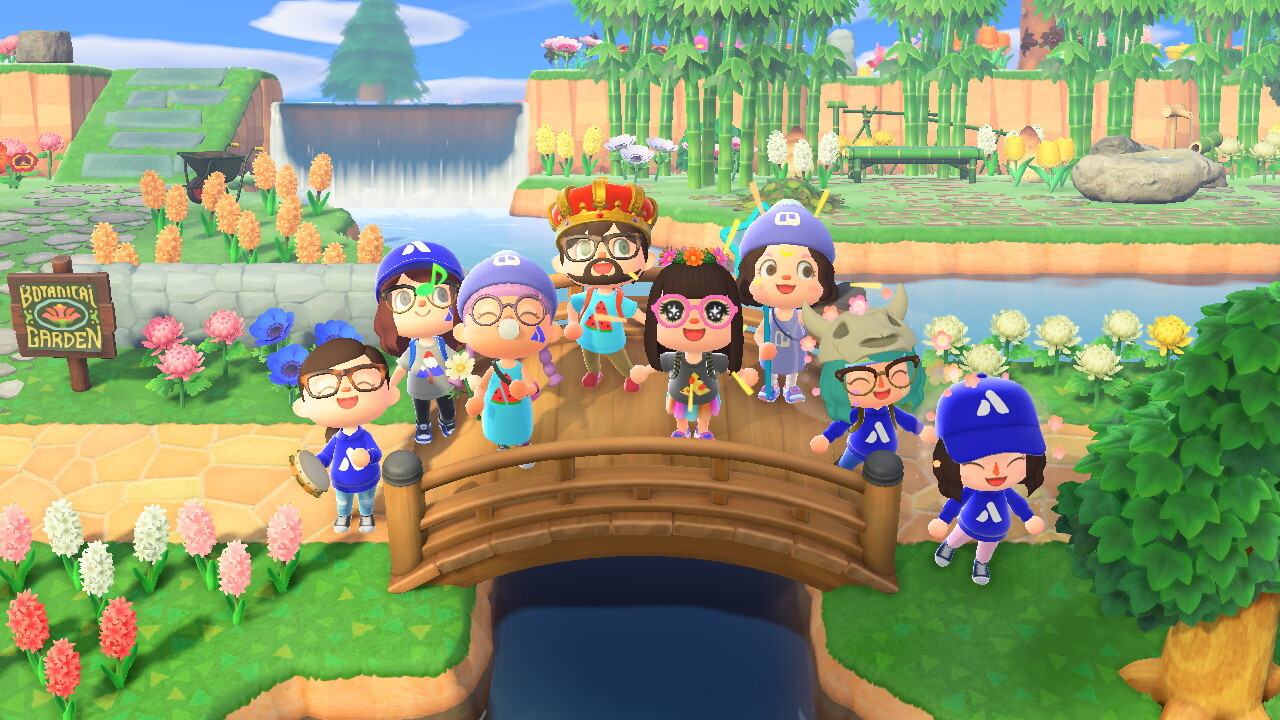 Extend communities of belonging to our users through creative, targeted content

Context
As Animal Crossing New Horizons (ACNH) grew in popularity in the spring of 2020, over a hundred Atlassians joined in as well to connect and find community.
As employees began creating custom Atlassian designs, I capitalized on an opportunity to highlight our employees' creativity by building off this to create tailored content for our
Atlassian Community
where users of our products gather in product, industry, and interest groups.
Our goal was to create spaces of belonging for Atlassian users, spark member engagement on the Atlassian Community, and promote unexpected in-game collateral inspired by our beloved
Atlassian swag
site.
Ownership
For this experiment, I co-drove a campaign within and alongside our social media care, marketing, and brand teams to highlight our custom designs and organize an in-game photo with employees across our San Francisco, Sydney, and Austin offices.
I replicated select swag designs translatable to 8-bit using in the in-game editor, vetted existing and new designs across 5 employees with brand, and worked alongside marketing teams to ensure that designs avoided any copyright infringement.
A colleague and I opted to pivot the medium from our original plan of a short-lived occurance on Twitter to a more appropriate long-term, referenceable, and
free
resource on the Atlassian Community for brand champions to embrace going forward.
Result
The post ranked #5 in global pageviews for the month and was the #1 post for the time period for total kudos given.
---